About This File
Here is the start of my Sinclair ZX Spectrum Media Pack.  On the road to 1.0 I will continue to expand the media with additional Box Fronts.
Version 0.1 can be considered a small community set for neil9000 who requested I work on the ZX Spectrum next.  I worked off his XML file to 
Find Original Box Front Art to Replace Art of another system used in Database
Find Original Box Front Art to Replace Advertisement Front being used as a Box Front in Database
Find a Better Original Box Front then currently used in Database
Created a Box Front Reconstructed using another system Box front and changed to represent Spectrum
When no Box Front source could be found I utilized my Themed Box Front.
As you can see in the picture of my workflow I do take the time to give you the best possible replacement to fill the missing Box Art.  The road to 1.0 will have me go through  roughly 4600 games from the official list.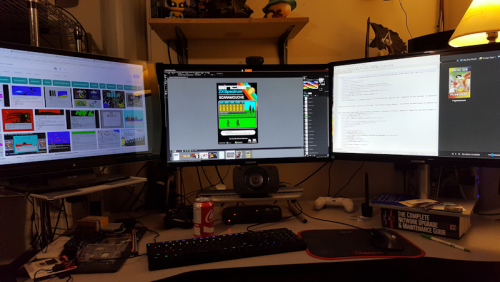 I am not a professional graphic artist, I have been learning a few tricks as I have been going along to streamline the process.  I welcome positive feedback and constructive criticism.  After version one is released I do plan on moving onto Themed Clear Logos, and to take any requests to fill a fan favorite box art I may have missed.
I appreciate the hard work everyone has done do far making launch box a great aesthetic front end and this is my way of giving back to the community.  I look forward to feedback.
Cheers
Lassiveran