About This File
This clear logo is for the mini console PlayStation Classic from 2018.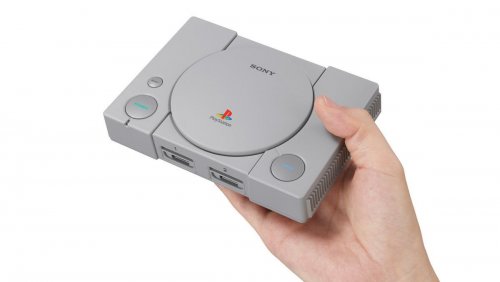 How to:
Add the following 20 games to a new playlist  (and mark it as included on your platform-list, if you want it to appear as a console).
Battle Arena Toshinden
Cool Boarders 2
Destruction Derby
Final Fantasy VII
Grand Theft Auto
Intelligent Qube
Jumping Flash
Metal Gear Solid
Mr Driller
Oddworld: Abe's Oddysee
Rayman
Resident Evil Director's Cut
Revelations: Persona
Ridge Racer Type 4
Super Puzzle Fighter II Turbo
Syphon Filter
Tekken 3
Tom Clancy's Rainbow Six
Twisted Metal
Wild Arms
Link to platform video:
---
What's New in Version
1.0.0
See changelog
Released
No changelog available for this version.