About This File
Here is an early release version of theme Radiance.
This theme is based around the Aura theme by iGarikoitz.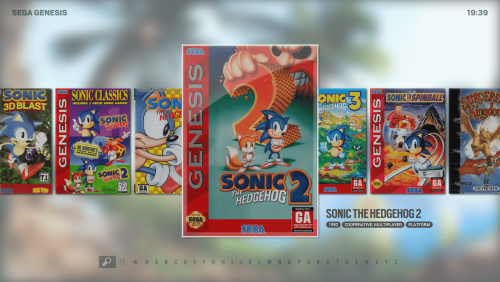 Things to note:
Theme works best with game music.
Theme works best when you have 1 boxart image per game. If you have more than 1 boxart image for a game, the box highlight may not work properly. This is because the coverflow will randomly select a boxart image to display, and the box highlight will also randomly select a boxart image to use for sizing the highlight. If they choose differently, then it will look off. There is currently no way to know which image the coverflow will select to display.
This theme does not work well if a system has boxart that is not uniform.
Custom changes on a per-platform basis need to be made. All system may not be currently covered. If you find a system that is not currently covered, please let me know and I'll look into it.
Have fun!
Credits:
Faeran - Created the Radiance theme for Launchbox
iGarikoitz - The inspiration for Radiance, including his Aura and Aura 4k themes for RetroFE
Tronkyfran - Platform background graphics used from his Tronkyfran theme for Emulation Station
---
Released
May 4, 2019
Fixed foreign language character issue with Scout Black font
Alpha numeric index is now invisible until triggered to give a better sense of when you have targeted it