About This File
This was supposed to be a simple flat theme, but evolved into a 2 in 1, so you have the regular view which is flat and sleek and also you have available an optional view (per device) that resemble some classic mini consoles (including consoles that do not have mini versions as of yet).
Features of this theme:
Simple flat version that runs fast and looks great.
No flashy animations that may affect perfomance.
Optional "Classic Mini" view for many systems.
Every Classic Mini view has it's own background music.
Improved original design of some "Classic Mini" (Such as PSX and Genesis).
"Classic Mini" style views for consoles that do not have an oficial Mini version (such as PS2, WII, etc.).
Platform/console selection with video (you need to download the video first from regular launchbox menu).
First version (1.0.1) has most of the more known consoles in "Classic Mini" style: NES, GB, GBC, Sega Master System, SNES, Turbografx, Gega Genesis, N64, PSX, Dreamcast, Gamecube, PS2, WII, WiiU, etc.
Recommended configuration:

Regular GameList View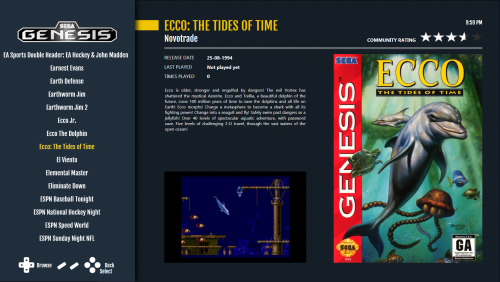 Optional "Classic Mini" view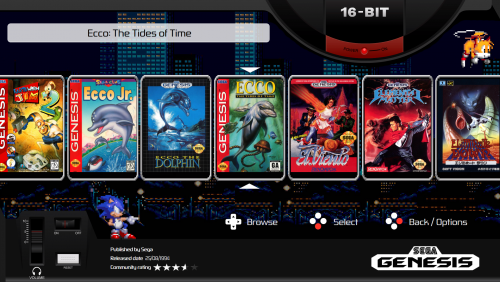 .
Video of the theme in action (no fancy editing for now)


Please follow my channel for updates and related content.
If you have any questions, please let me know.
P.S.: English is not my first language so I apologise for any mistake.
Thanks to:

 @y2guru for your amazing theme editor.
@thiagofirmino for providing SNK Neo Geo and Sega Saturn Mini formats.
Edited by exodus_cl
---