About This File
This is a complete Collection of 3D Boxes, 2D Carts and Logos for the Sega Genesis USA Region. The set is named after the 2019 No-Intro Rom set and includes all Betas, Protos and Sega Channel Covers and as a result of the naming convention used with No-Intro there will be a lot duplicate artwork with slightly different naming. The concept  behind these No-Intro named packs is that the user can either have seperate systems with an entire library of artwork for each system or choose a region they would prefare and simply overwrite the region artwork that is not wanted as the artwork and roms will have the same names (for example: Japan, USA), doing this will leave a library of artwork with a complete region and only the exclusives would be left for the region that was overwritten, then all that is left is to delete the unwanted Artwork.
There are three different versions of 3D Boxes to choose from: Normal, With Plastic Cover, With Plastic Cover and Sheen. 
A big thanks goes out to @Aorin who put a lot of work into the Logos and helped create artwork for many parts of this project. This project wouldn't of been finished if it wasn't for his help. 
The great looking carts were made by @WallyWonka and I have added and made many of my own using his templates.
Though some of the naming may seem a bit strange in some instances, LaunchBox and Emumovies will download the correct information and videos for all games.
NORMAL:

WITH PLASTIC COVER: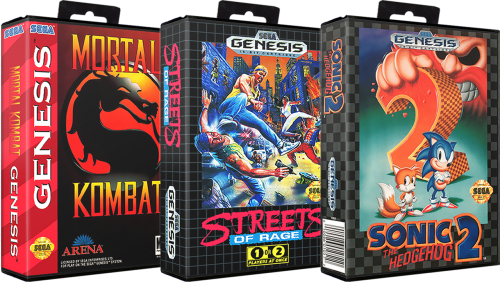 WITH PLASTIC COVER AND SHEEN: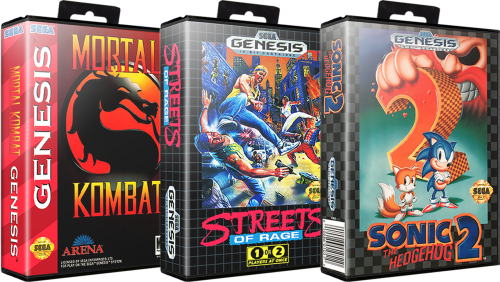 CARTS:


AN ART PACK FOR THE SEGA MEGA DRIVE EUROPE REGION CAN BE DOWNLOADED HERE:
AN ART PACK FOR THE SEGA MEGA DRIVE JAPAN REGION CAN BE DOWNLOADED HERE:
---