About This File
# WHAT IS COLORFUL?
COLORFUL is a complete and coherent high quality graphic set, around a unique design. Made with love in France. I hope you like it ! ?
Here are planned development axes:


# WANT TO CREATE VIDEO? YOU ARE IN THE RIGHT PLACE!
On this page we are talking about COLORFUL RESOURCES.
Have you considered creating a new Platform/Category/Playlist video for Colorful? This is the place to be! Done, by and for the community.
You will find below my guideline and quick tutorial. If you are tempted by the adventure, please respect the rules below! Thx !!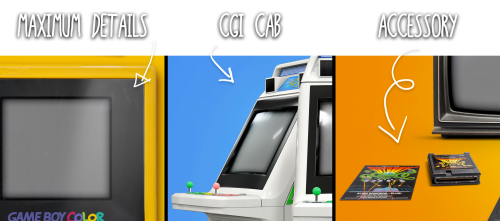 # READY FOR ADVENTURE? FOLLOW THE GUIDE!
Before we start going into the technique, let's set up some basics on how we're going to do it.
The idea is not to make me a tyrant, but to keep an overall coherence of design, style and to centralize uploads/downloads on a single page.
The basic principles :
On this Resources Page, you will find:  1 archive = 1 platform sources.   (From me or from you)
On the Platform Video Page, you will find: 1 file = 1 video.   (From me or from you)
Here are the rules to follow:
ONLY use this forum thread for ALL that concerns the video creation. Form start to finish. Please, not used the comment section below.
Announced on what platform(s) you want to work. (New or rebuild)
Post your work in progress! This is very important, to have feedback from community and me.
Follow the guideline below.
There can be several videos from the same platform. I will add your credits. But keep the same background color please, for theme integration.
Don't be susceptible if we make comments.

?

At the end, send me your video and source files. I will upload them to the corresponding pages, with your credits.
Here, I will act as a moderator. 
The goal of all these rules is to keep the set consistent, allow the community to take part in creation and centralize everything for ease of use.
About software, I used Photoshop and After Effect in their old version (CS6) and without any plugin, to maximize compatibility with your systems.
You can use other software of course, but try not to use plugins.
# GUIDELINES?
I created these guidelines, based on my experience with NOSTALGIA.
They have a whole purpose and I ask you to respect them.
Here is the principle:

You can find these construction lines, as guides, in the Photoshop (.PSD) files, in each Platform archive.
The goal is to let the design breathe, while allowing great versatility of use. Whether in full screen, in 4:3 or 1:1, this video set remains usable.
I have created a theme around this set, but I hope it will not be the only one! A word for the wise ...

# WHAT ARE THE STEPS ?
Briefly, the steps I follow for each video.
Find photo sources for each element of the montage. I try to put the credits in each archive.
Carry out the editing in Photoshop, keeping a layer structure common to each platform.
From Photoshop, save each layer group in separate PNG files.
Find a Gameplay video (EmuMovies for most) and the boot section (Youtube for most)
Go to After Effect, gather everything in 4K and render a "master" video file. (understand heavy one)
Use VidCoder to make my different outputs (4K h264 / 4K h265 / HD h264) and size compression. <UPDATE>
A quick word for the arcade cabinet:
It's too hard to find good photo sources. So I made them all in full 3D (CGI).
If you have the knowledge, go there! Otherwise, I create my renderings so that they can be edited in Photoshop. ?
# IN DETAIL, PHOTOSHOP ?
I'm not going to do a beginner tutorial for Photoshop. Here's how I sort my slaps.
It would be good to respect this nomenclature, always to maintain consistency.
And post on this forum thread your work in progress !



Once the editing is finalized, I export these slaps in 4 PNG files, to go under After Effect. (see text in the left column above)
Why in PNG and not directly use the PSD? Because I noticed "more file corruption with the PSD. In the context of exchange with the community, the PNG is much more universal for people not using the Adobe suite.
# IN DETAIL, AFTER EFFECT ?
Here it is more difficult to explain yourself with words or pictures.
But here is the basic principle: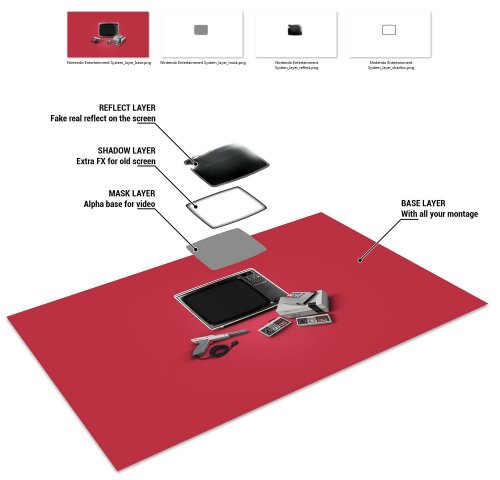 The Mask Layer will be used for the Gameplay video.
And post on this forum thread your work in progress !
I let you open the files to better understand. If the need arises, I will come and fill this part.
# IN DETAIL, VIDCODER ?  (update aug 23, 2022)
To optimize the size of the videos and multiply the formats, I use the free and open-source VIDCODER. (also on Microsoft Store)
It is rather simple, allows batch processing, and as there are finally few "moving" elements in my videos, the optimization is pretty good.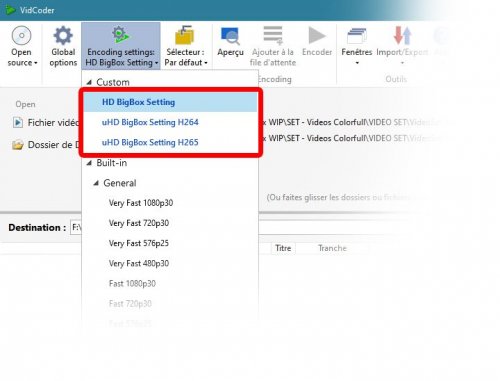 I created and tested 3 profiles that you can import and use. Here they are : VidCoder_Viking_Setting_Update.zip
# AT THE END, SHARING !
Once finished, send me the files directly:
Video in the 3 export formats from VidCoder.
Your source archive, trying to keep the same structure as mine.
I take care of the conformation of the names, the addition of the credit, and the upload on the right pages.
Thank you in advance !
# SPECIAL THANKS : 
@Jason Carr for his hard work on LaunchBox/BigBox!
To all Patreon guys! A GIANT THANKS to all of you!!!

?

The whote community for yout support!
# SOURCES - COPYRIGHT :
Each brand of hardware and software here represented as a tribute.
Emumovies for (most) gameplay videos
The Vanamo Online Game Museum for (most) photos.
If special credit, see .TXT file in the corresponding source archive. (soon)
# PLATFORM COVERED / CREDITBOARD :
See video release post for more details ! 
Edited by viking
update
---