About This File
Switch  v1.0.3
BigBox Theme
8/30/2017
Display scaling over 100% will cause alignment issues with the platform wheel banner images.
Switch Changelog:
v1.0.3 (8/30/2017):
- moved the GrilaControlLibrary.dll to the theme Plugins folder, which is an added feature since the theme release (the .dll will still need to be un-blocked before launching BigBox)
- fixed the large outline bug reported by @jamesclarke555 (thanks again for reporting it to me)
v1.0.2 (5/2/2017):
- redesigned Text Games View (thanks for the inspiration @NahuelDS)
v1.0.1 (4/21/2017):
- Dark version added
v1.0.0 (4/20/2017):
- Initial release
Theme Description
~~~~~~~~~~~~~~~~~~
Switch is a very lightweight, clean theme that was designed to be as close to the original UI as possible. There isn't much artwork in this one: banners for the platform wheel view, covers for the box game view, and a video snap in the game details screen so it should run pretty smooth on low spec systems.
It includes a custom control library that I've started to build that contains the battery status indicator as well as a separate 12 and 24 hour clock (since we can't change the format of the built-in one without changing Windows settings).
 
Theme Notes 
~~~~~~~~~~~~~
* Requires the file GrilaControlLibrary.dll to be un-blocked before launching BigBox. Make sure to do this for both the light and dark versions of the theme.
* Utilizes the font Oxygen-Regular, which is included in the root theme folder. Install it before running this theme.
* Designed for 1920x1080. I can't guarantee it will work at any other resolutions (really only the platform wheel), even in the same aspect ratio, because of the margin that is applied to the wheel to get it off center. The box game view and all text views are NOT affected by this and will work at any resolution, although text spacing and some other misc. elements may not look as perfect as they do at 1080.
* Included is a sound pack for BigBox. Move it from the theme directory to LaunchBox\Sounds and select it in the BigBox options menu. It can also be downloaded here https://forums.launchbox-app.com/files/file/467-switch/
* I've included some extra buttons and controller images along with the .PSD and .AI files to edit them if you feel the need. The extras can be swapped out to fit your system by simply copying them from the extras folder to the core image folder and renaming them. The file names have to match what's in the XAML, so you'll need to overwrite or delete the ones you are changing. Filenames are controller.png, play_button.png, and back_button.png.
Alternate Versions
~~~~~~~~~~~~~~~~~
1280x720 GPDWin focused version (video replaced with screenshot):
1280x800 Tablet focused version (video replaced with screenshot):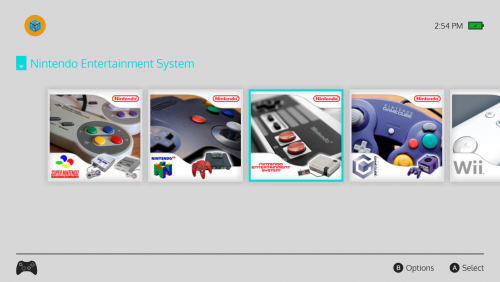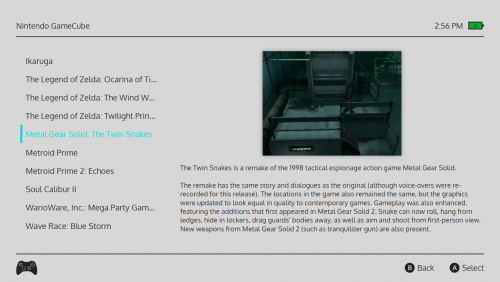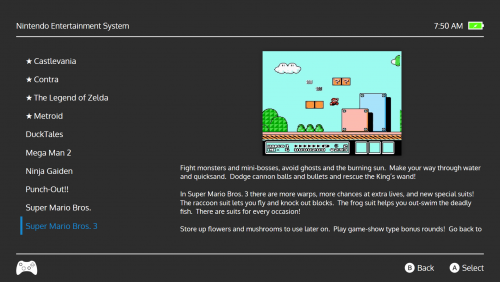 ---
What's New in Version
1.0.3
See changelog
Released
Switch Changelog:
v1.0.3 (8/30/2017):
- moved the GrilaControlLibrary.dll to the theme Plugins folder, which is an added feature since the theme release (the .dll will still need to be un-blocked before launching BigBox)
- fixed the large outline bug in the games view reported by @jamesclarke555 (thanks again for reporting it to me)
v1.0.2 (5/2/2017):
- redesigned Text Games View (thanks for the inspiration @NahuelDS)
v1.0.1 (4/21/2017):
- Dark version added
v1.0.0 (4/20/2017):
- Initial release