About This File
Neon Deluxe Arcade - LaunchBox Theme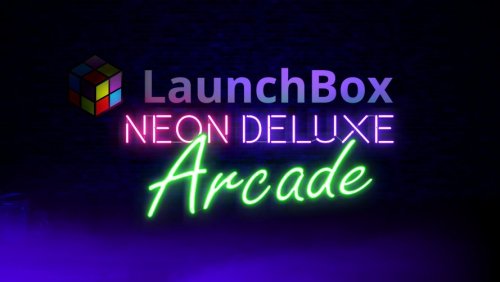 Note: This thread will not be pushed to the front in the "whats new" section, if you want notifications for future updates to this file be sure to follow this page by using the follow button in the upper right corner.
INTRO:
As part of the complete 'Neon Deluxe Arcade' series (a follow up of Futurestate Neon Deluxe) this is the Launchbox Theme to accompany the Startup Theme and the Big Box theme which is still being worked on, you can follow the progress of this theme here. This theme does not use fanart or platform backgrounds but a static 4K quality background, there are 3 backgrounds to choose from in the themes images folder, the image you want to display should be named "Background-01.jpg". In order to get it working as you see in the screenshots please set your background settings to: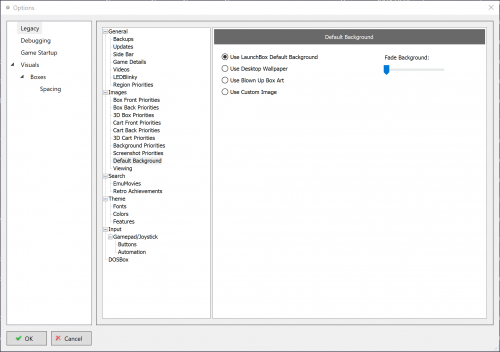 CREDITS:
Huge Thanks to @Grila for the inspiration and his permission and kindness to use his codes for especially the left sidebar and more from his LBPlex Launchbox Theme. Also huge thanks to @Rincewind for the inspiration and his permission and kindness to use his code of the Rincewind Launchbox Theme for full screen background images. I couldn't have made it as it is without you guys!
FEATURES:
More than I can mention, you just have to see it in action, one thing I can mention is that it features a bright green and slightly larger cache progress bar so you can't miss it when it's working to make a smooth experience

INSTALLATION:
Install both the fonts located in "Fonts.zip" by double clicking each and choose install. Extract folder "Neon Deluxe Arcade LB" to Launchbox/LBThemes. Open Launchbox, go to Tools/Options/(Leftside bar) Visuals/Choose the theme in the dropdown bar. 
Tip: Tools/Options/Theme/Colors > Choose "Midnight Blue" for anything that was not possible to color change in Launchbox theming.
Hope you enjoy, have fun brothers! 🤘
---
Released
Version 1.5 
Included in the images folder are the extra new backgrounds of version 1.4.
Overhaul of the game details panel, this includes the screenshots on top, making the panel wider will show you more screenshots and visa versa
Small fixes to fonts and margins to make it look tidy, and more but the screenshots below tell a better story
Note: I think the new game details panel looks very nice but If you don't you can easily copy "GameDetailsView.xaml" from v 1.4 and overwrite it.
Enjoy! 🤘